STUDENTS CAN HELP SAVE A PEER'S LIFE
Seven out of ten young people having thoughts of suicide will tell a friend.
What that friend does next could save a life.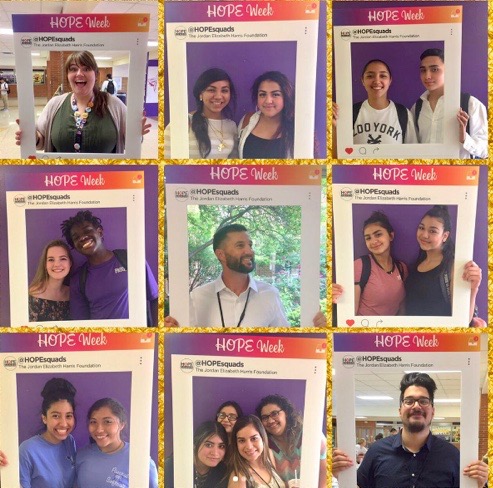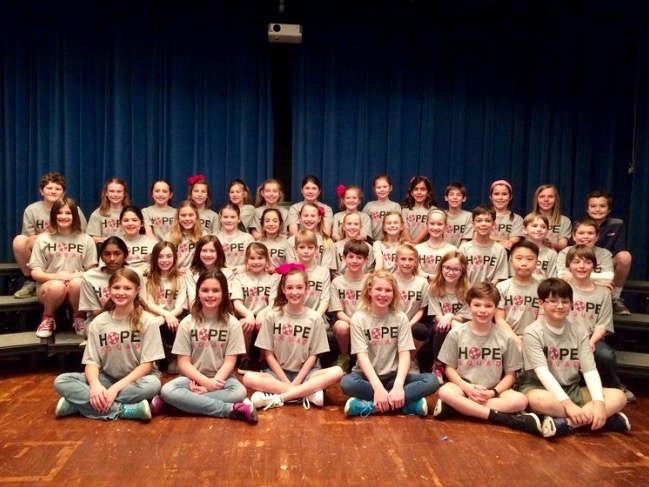 Hope Squad is a school-based peer support program that empowers students to take action to prevent suicide through a partnership with their local mental health agency. Nominated by classmates as trustworthy peers, Hope Squad members serve as the eyes and ears of the school and report to adults any student who seems to be struggling or at-risk for suicide. Advisors train Hope Squad members on how to identify at-risk students, provide friendship, and seek help from an adult.
The Jordan Elizabeth Harris Foundation has the honor and privilege of bringing Hope Squad to Texas, right here in Tarrant County. This ground-breaking program is changing the culture of help-seeking within our schools.
To learn more visit www.hopesquad.com.
active tarrant county Hope squads
Arlington ISD
Carter Junior High School

James Bowie High
Birdville ISD
Academy at Carrie. F. Thomas

Alliene Mullendore Elementary

Birdville Elementary

David E. Smith Elementary

Foster Village Elementary

Grace E. Hardeman Elementary

Green Valley Elementary

Holiday Heights Elementary

Jack C. Binion Elementary

John D. Spicer Elementary

Major Cheney Elementary at South Birdville

North Ridge Elementary

O.H. Stowe Elementary

Richland Elementary

Snow Heights Elementary

Smithfield Elementary

W.A. Porter Elementary

Walker Creek Elementary

Watauga Elementary

West Birdville Elementary
W.T. Francisco Elementary

Haltom Middle

North Oaks Middle

North Richland Middle

North Ridge Middle

Richland Middle

Smithfield Middle

Watauga Middle

Birdville High School

Haltom High School

Richland High School

Shannon High School
Carroll ISD
Carroll Middle

Dawson Middle

Carroll High School

Carroll Senior High
Fort Worth ISD
Tanglewood Elementary

Lily B Clayton Elementary

Luella Merritt Elementary

Manuel Jara Elementary

McLean 6th

McLean Middle
North Side High School

Paschal High School
Grapevine Colleyville ISD
Colleyville Middle

Cross Timbers Middle

Grapevine Middle

Heritage Middle

Bridges Accelerated Learning Center

Colleyville Heritage High

Grapevine High
Keller ISD
Keller High School

Timber Creek High School
White Settlement ISD
Blue Haze Elementary

Fine Arts Academy

Liberty Elementary

North Elementary

West Elementary

Brewer Middle

Tanahill Intermediate

Brewer High School
Bring hope squad to your tarrant county school
Don't see your school above? Hit the button and submit the form below to get your school involved!
For schools outside of Tarrant County, please contact the Hope Squad team directly here.
Learn more about
Hope squad